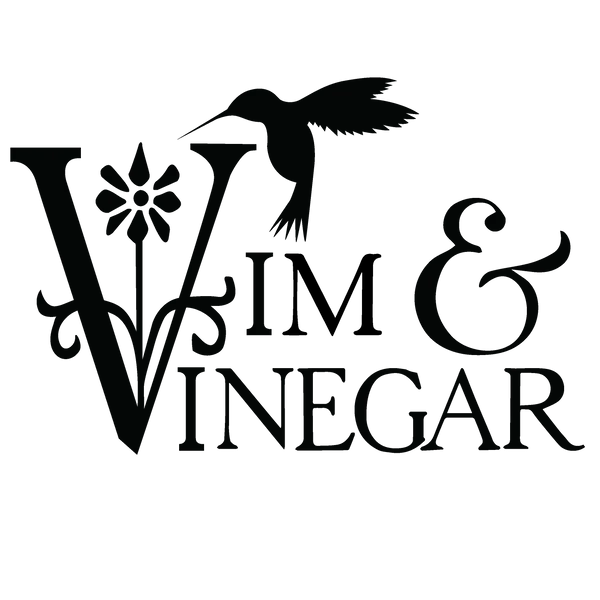 About Vim and Vinegar
Our vinegar is crafted with an all-natural, living culture called mother-of-vinegar and aged using the Orleans Method, a time-honored, small batch process that works in harmony with fruits' natural transformation into vinegar. While the process is simple, it requires diligence and patience. Aged in oak barrels, our vinegar develops a lively flavor profile that you won't find in its mass-produced cousins. Only good fruit can become good vinegar, and only time makes vinegar great.
RUFOUS RED WINE VINEGAR
Inspired by the lively Rufous hummingbird, which migrates through the Walla Walla Valley and nearby Blue Mountains, our Rufous Red Wine Vinegar is made from a carefully selected blend of premium red wines from the valley. A little Rufous vinegar goes a long way, just like its namesake, a feisty, spirited bird known for its in-flight acrobatics, sharp demeanor, and 2,000-mile migration. That's why five percent of all Rufous proceeds goes to support the Blue Mountain Audubon Society.
STEELHEAD APPLE CIDER VINEGAR
Steelhead Apple Cider Vinegar blends local food with time-honored tradition. Steelhead's crisp, fruit-forward flavor leaps over other brands found on shelves of your local grocery store. Steelhead Apple Cider Vinegar is inspired by our native steelhead's journey upstream through the beautiful apple orchards of the Pacific Northwest. Five percent of proceeds go to support the Blue Mountain Land Trust and its efforts to conserve native steelhead and salmon habitat.
CRANBERRY HONEY: APPLE CIDER VINEGR MIXER
NEW! Add swagger to sparking sodas and liven up conventional cocktails with a refreshing combination of tart, sweet and savory goodness. Learn more about our new vinegar-based mixers on splashvinegars.com.